Order Flowers now for guaranteed delivery before Daniel's visitation.
Daniel Earl Whiteside
Danny's life began on November 22, 1949, in Newton. He was the son of Don and Betty R. (Thomas) Whiteside. Danny was a 1967 graduate of Remington High School. He served his country in the United States Army during the Vietnam war. Danny was united in marriage to the former Jo Brenner on July 7, 1975, in Marion. He worked for over 30 years as a rural mail carrier. Dan was friendly and outgoing, which is why so many friends enjoyed casual time with him in his garage. He was a jokester and loved pulling pranks. Danny enjoyed coyote and bird hunting as well. He was very good at spoiling his grandchildren and he loved spending time with all of his family. Danny is survived by his wife of 46 years Jo Whiteside of Potwin; his mother Betty R. Whiteside of Potwin; children Brandi (Chris Smith) Garrison of El Dorado, Chris (Mary) Oberst of Potwin and Scott Oberst of Potwin; grandchildren Devan (Mallory) Poffinbarger, Caden Garrison, Jaxon Oberst, Brody Oberst, and Gracee Oberst. Danny passed away surrounded by his family on Saturday July 2, 2022, at his home. He is preceded in death by his father Don. Danny's family will gather with friends on Tuesday July 5, 2022, from 5 to 7 p.m. at the Lamb Funeral Home, Whitewater. His funeral service will be held on Wednesday July 6, 2022, at 11 a.m. at the Potwin Christian Church. Danny will be laid to rest in McGill Cemetery, Potwin in a private family service. Memorial contributions in his name may be directed to the Potwin Christian Church. Please sign his online guestbook and leave a memory of Danny at www.yazelmeglifh.com.
To plant memorial trees or send flowers to the family in memory of Daniel Whiteside, please visit our flower store.
---
Guestbook
I always felt good knowing Danny and Jo were next door to my mother. He's helped me often over the years, and I offer my condolences to the family.
Susan Hanzlicek Jul 6 2022 5:33 PM
So very sorry, my thoughts and hugs have been with you. He was one of a kind.
Teresa Jul 6 2022 4:53 PM
I am so sorry for your loss. So many wonderful memories of Danny and our adventures in Potwin.
Nancy Allen Lindt Jul 6 2022 8:13 AM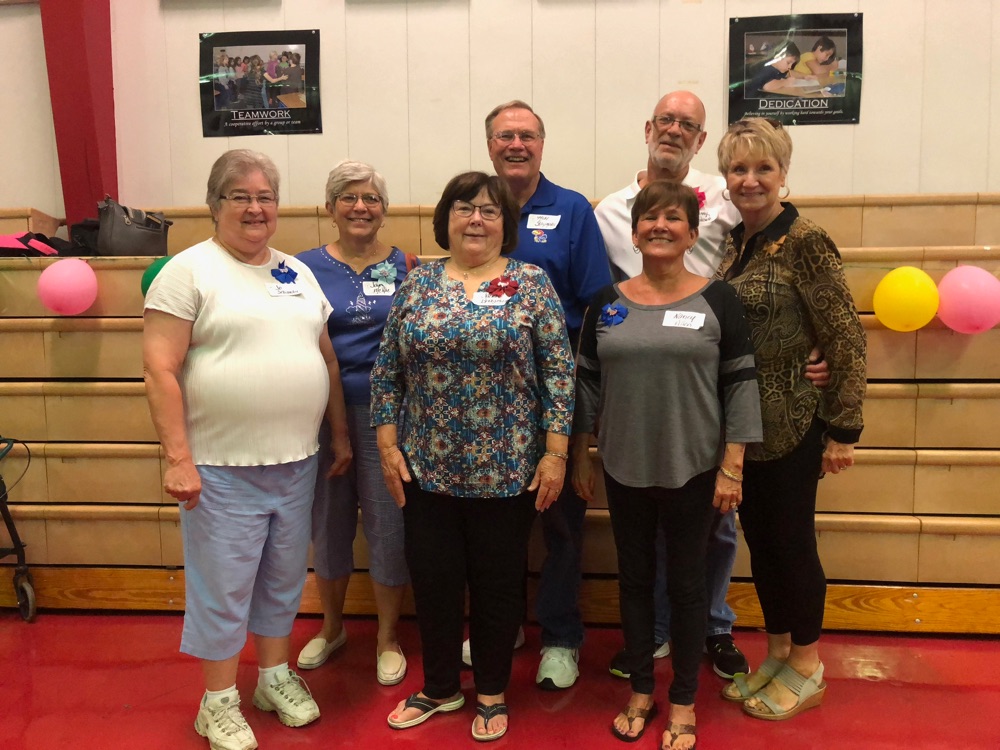 We are very sorry sad to hear that Daniel passing.🙏🏻🙏🏻🙏🏻🙏🏻🙏🏻🙏🏻🙏🏻
Carol Teter-Mauck Jul 6 2022 1:56 AM
Our families condolences to your family..May your happy memories give you all comfort and peace. So very sorry for your loss.
Denise Matthews -Turner family Jul 5 2022 7:43 PM
Sorry to hear this. Thoughts and prayers for you all. We had a lot of fun with Danny at the station!
Lahams Jul 5 2022 12:39 PM
A candle was lit in memory of Daniel Whiteside
Bea Meyer Jul 5 2022 12:35 PM
Danny, Even though I only knew you for a few years you made me feel like we been friends forever. Everybody in Potwin are truly down to earth people . I will miss you Danny all your jokes but mostly your hospitality. . You will be missed buddy ….
Kimberly Guillen Jul 4 2022 9:34 PM
Sorry for your loss.
John and Lida Poe Whitehead Skellytown Texas Jul 4 2022 5:26 PM
My deepest condolences to Jo, Scott and Chris and the Whiteside family, I have fond memories of Dan as he always made me feel welcomed in Potwin and always treated my family with respect. I'm so sorry to hear of his passing.
Mary Mitchell Jul 4 2022 4:48 PM
Show More Entries